I have two computers running in my room with them merged together with synergy. Two monitors are running on my windows 7 desktop and one on my ubuntu desktop which was being updated when these pictures were taken.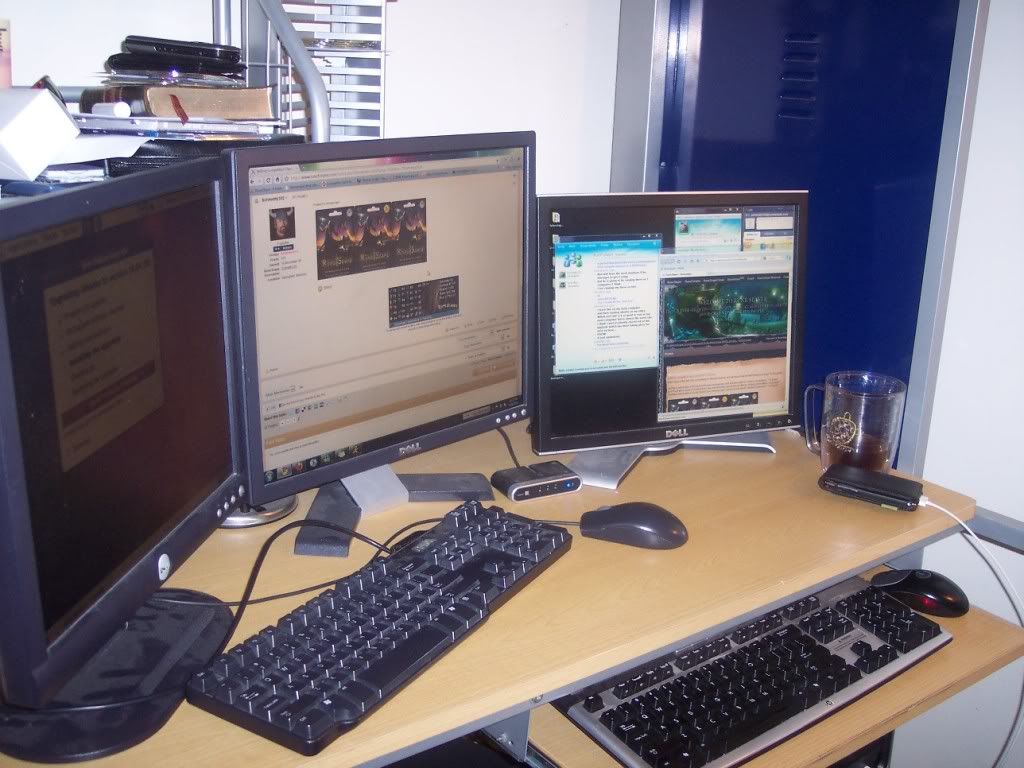 What is everyone else's computer setups?
Oh, forgot to mention I have 3,584 pixels in width for all three monitors.